postcrossing.com
2007-07-13 - 9:17 a.m.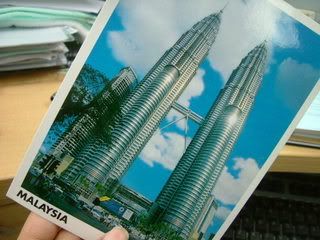 Roy makes fun of the postcards i send to strangers.
"dude, why can't you make your own?"
yea, for someone who PAINTS his own postcards, i cant really blame his cockiness.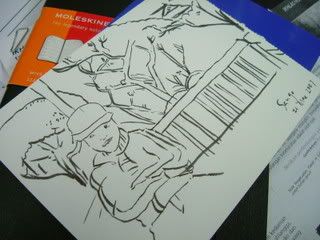 but hey, it's Visit Malaysia Year 2007 and i'm proud of my country so don't make fun of my collection of Twin Towers postcards!
and i just received my 1st postcrossing postcard from Germany. Mit tiefer Dankbarkeit! to my fellow postcrosser!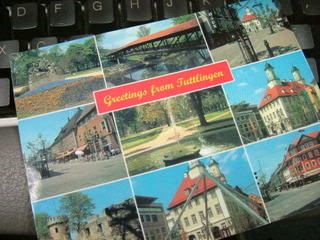 Gila buruk sial dia punya postcard. *falls off chair laughing*